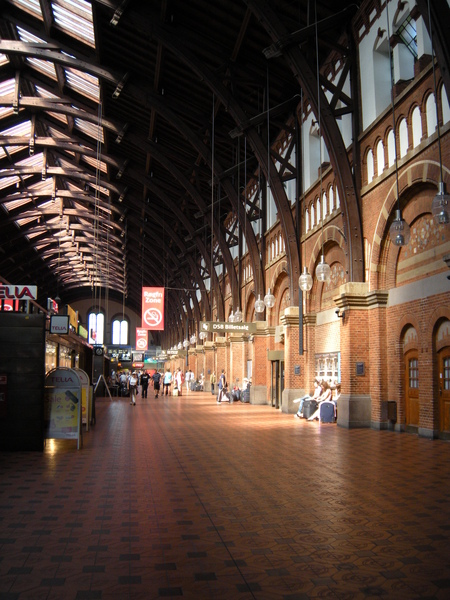 It takes only 15 minutes from the airport to the Copenhagen central station. You can take Metro or the railway. It's very convenient. The Staff are always friendly and willing to help the tourists.
The central station is a classic and delicate one, including the inside and outside looking.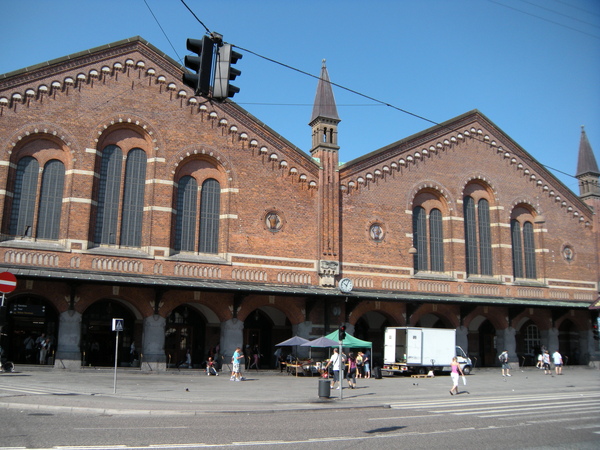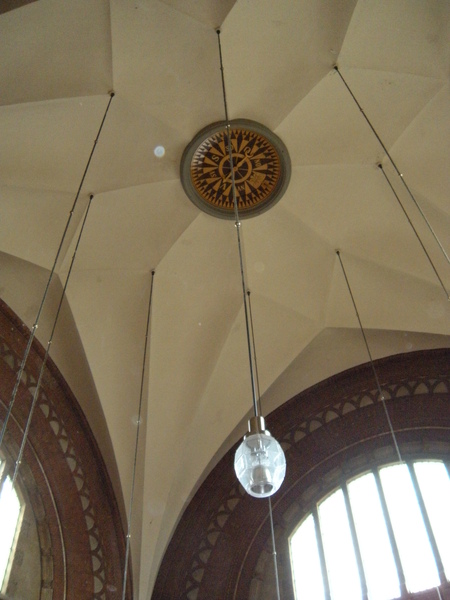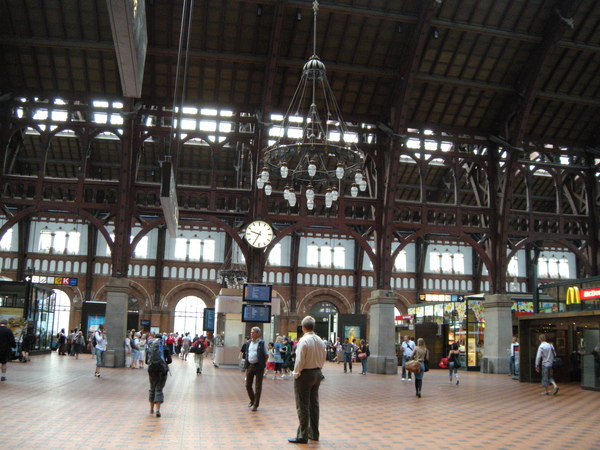 The Danish are extremely friendly and helpful. It only takes 20 minutes walk from the central station to the island hotel Cophenhagen, where we stayed for 8 nights. There were at least 20 persons who helped us to find the way to the hotel.
I read from tourist books that mention the Danish are extremely friendly. Otherwise, I would take those people as those who wanted something else from us.
Island hotel Conpenhagen is a new hotel and designed by the same designer as Sydney opera.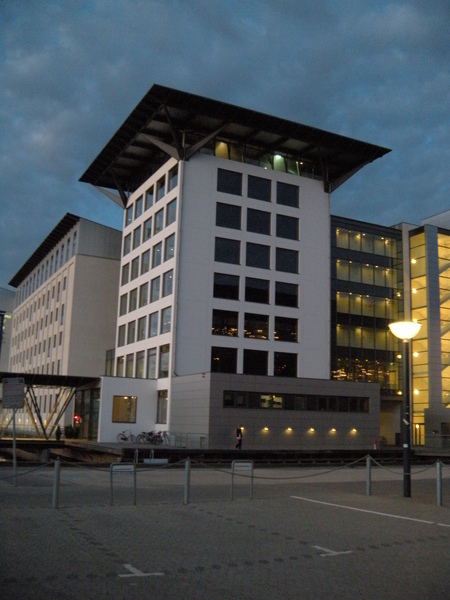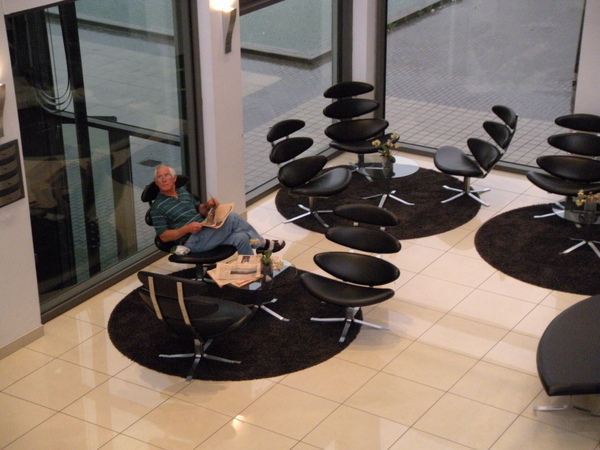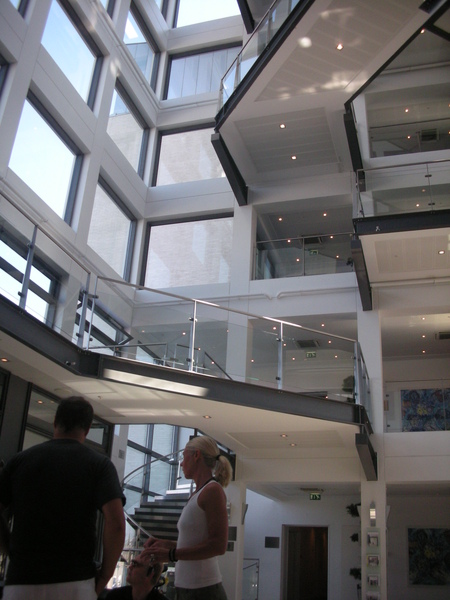 It's very convenient to stay at this hotel. Because there is a shopping mall next to this hotel and a free swimming pool nearby.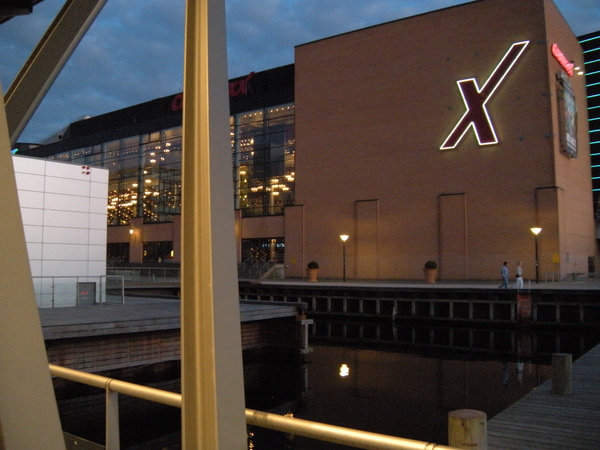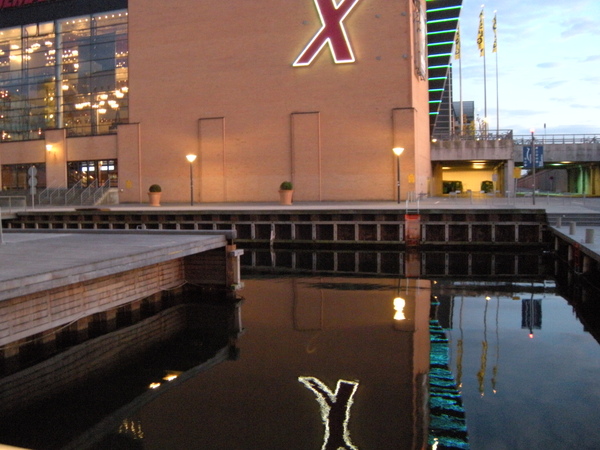 The restaurent is located neaby the river and the name is Harbor.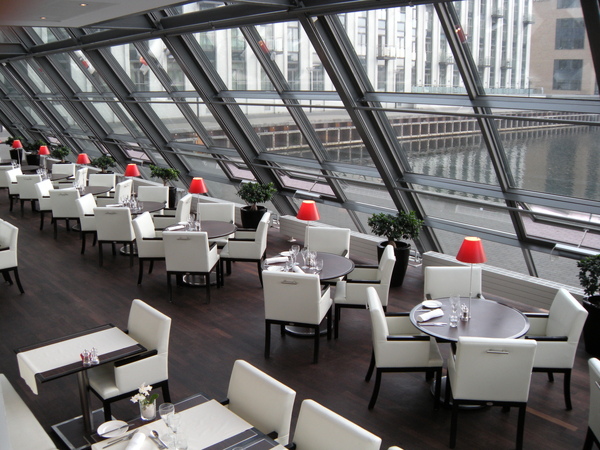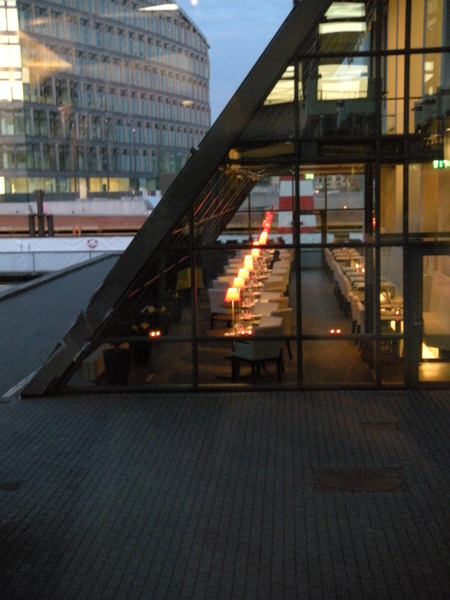 Since it's the first day, we planed to look around the downtowm after check in. The famous TIVOLI pleasure garden is located opposite the central station. We can see it far away from the garden.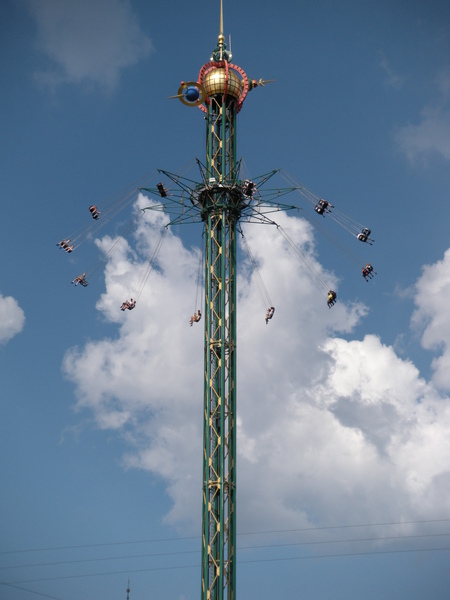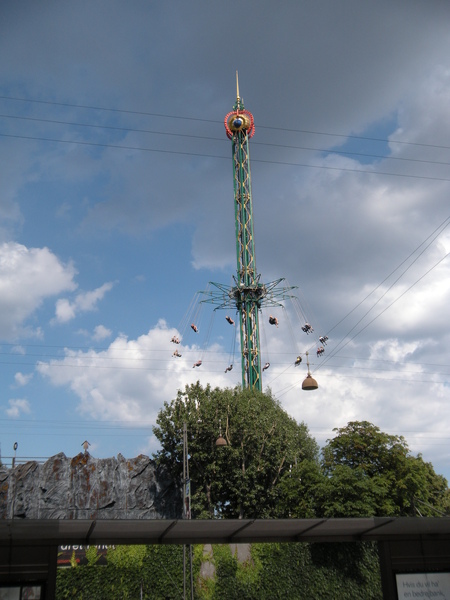 The main entrance is located at another site.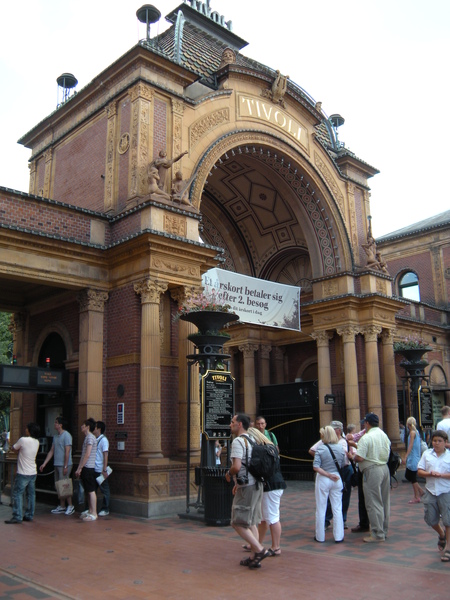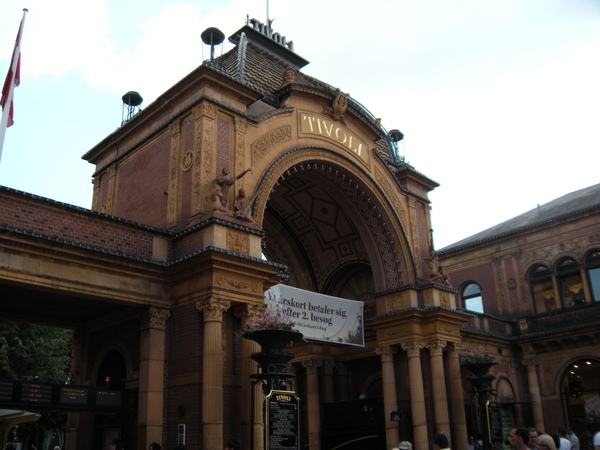 Keep going ahead. The design center is at the right side. The character is simple and practical. However, the price is beyond that we can afford.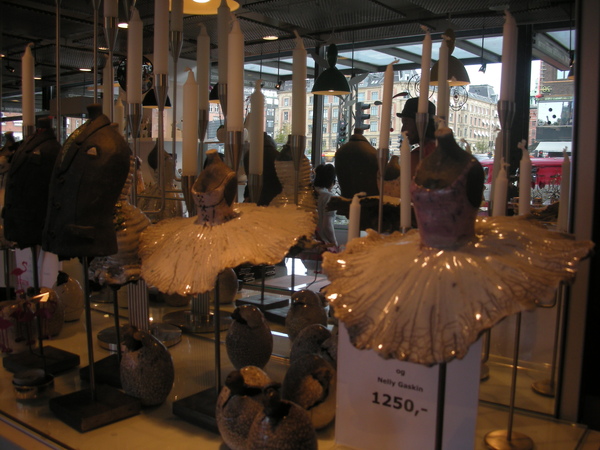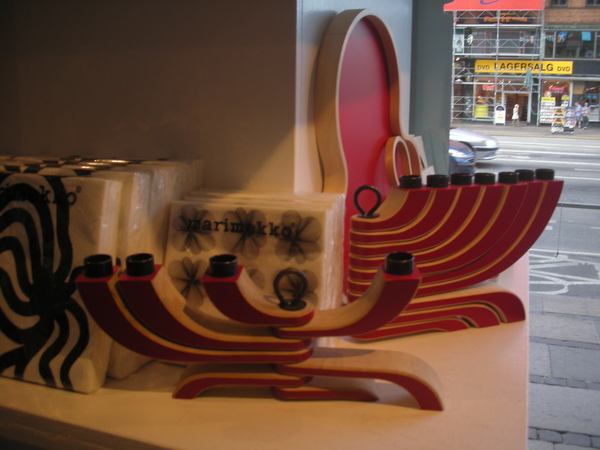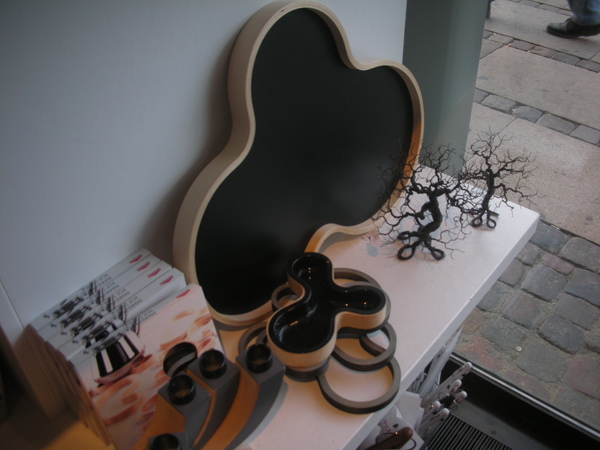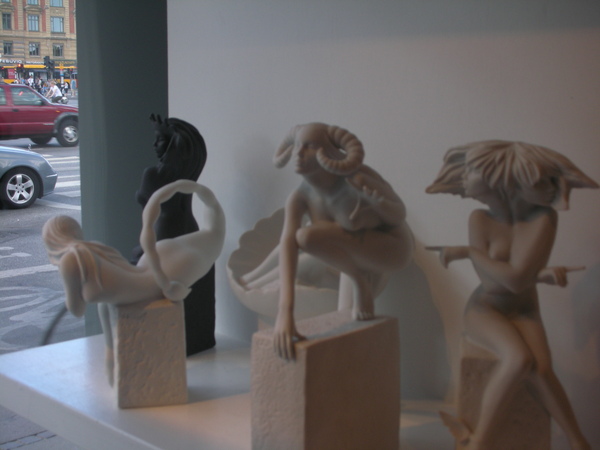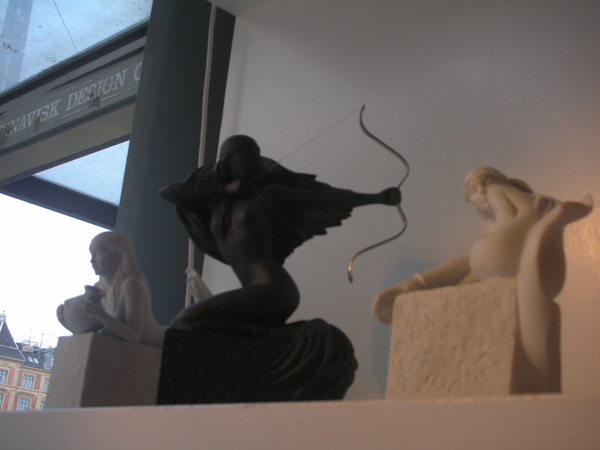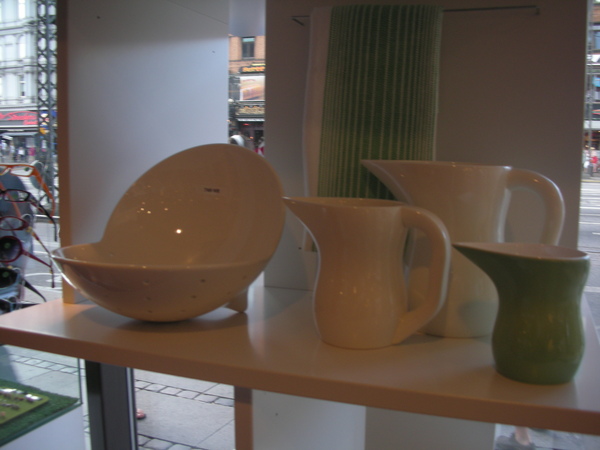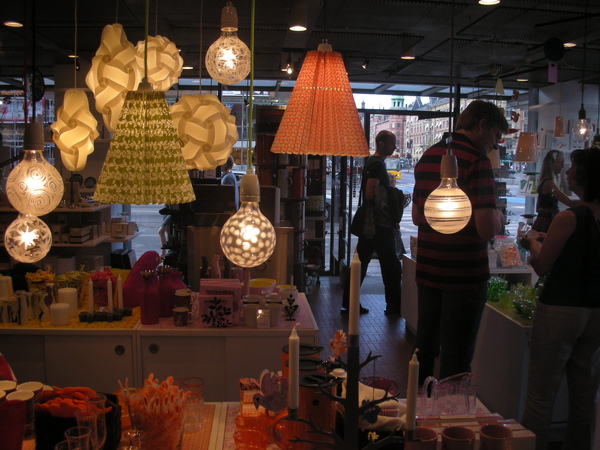 Go ahead and you can see the city hall.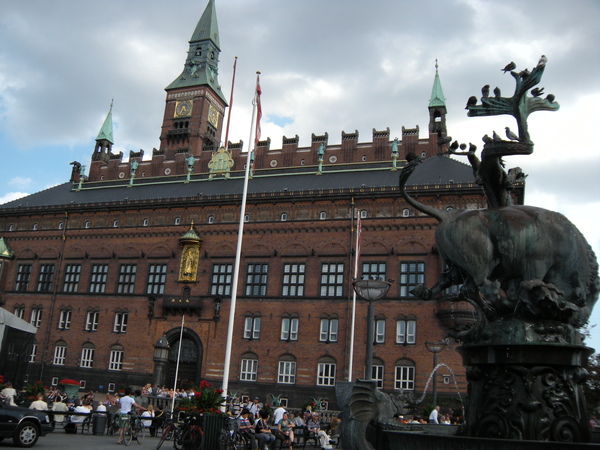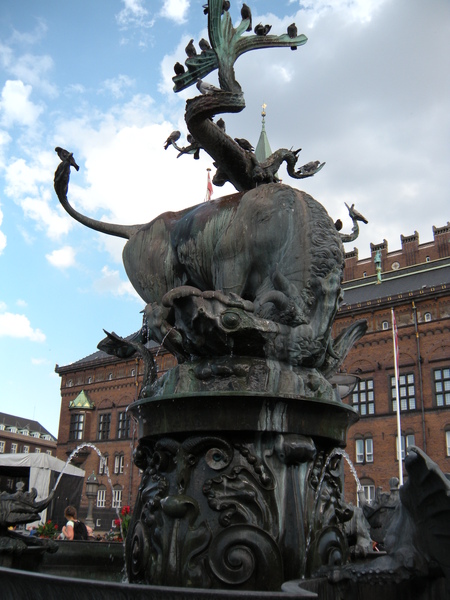 It happened to have Inidan festival at that time.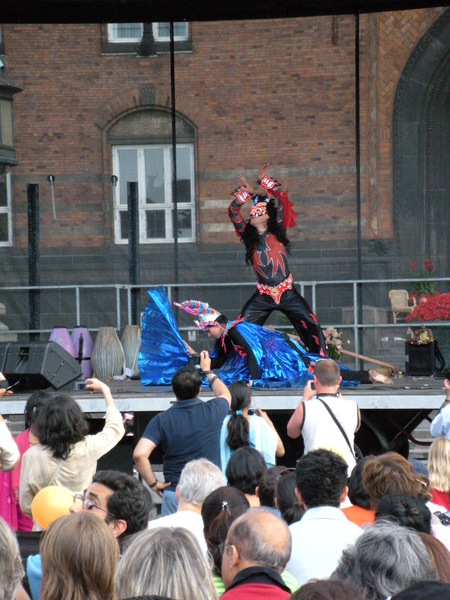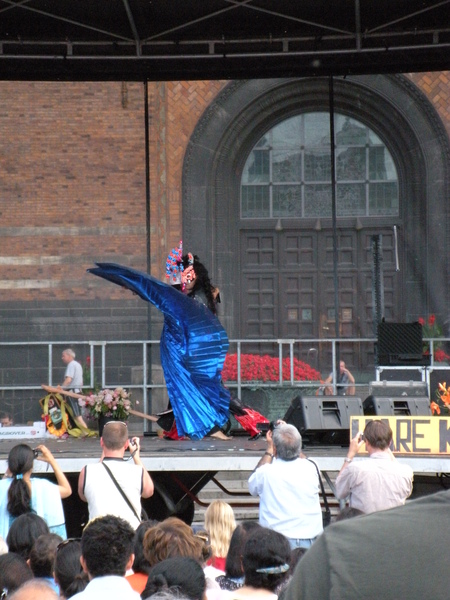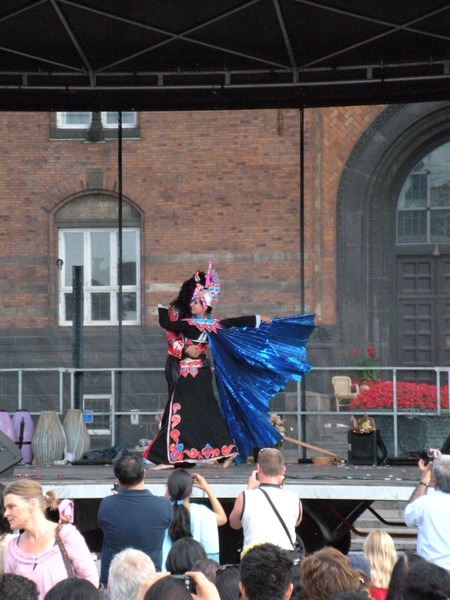 The funny thing was that the guy who was supposed to control the music fell sleep.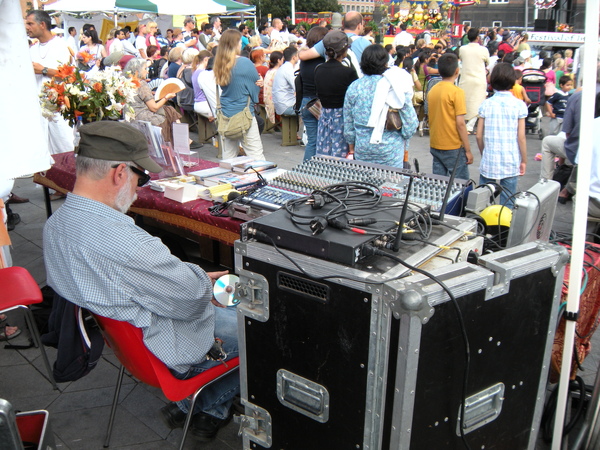 I kept to walk around randomly and found some beautiful scenes.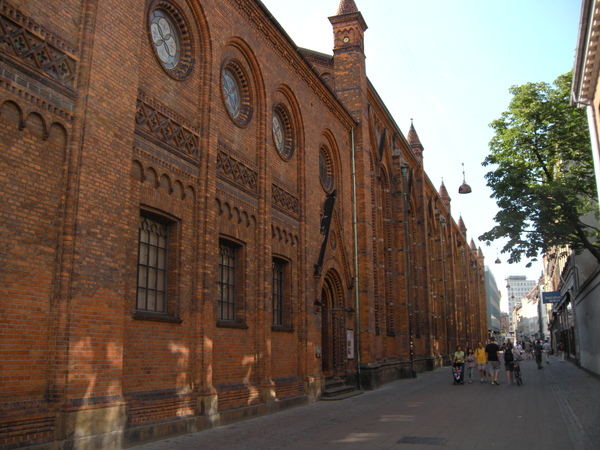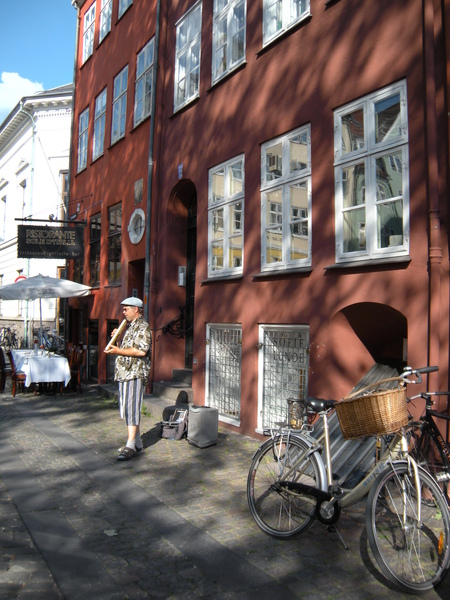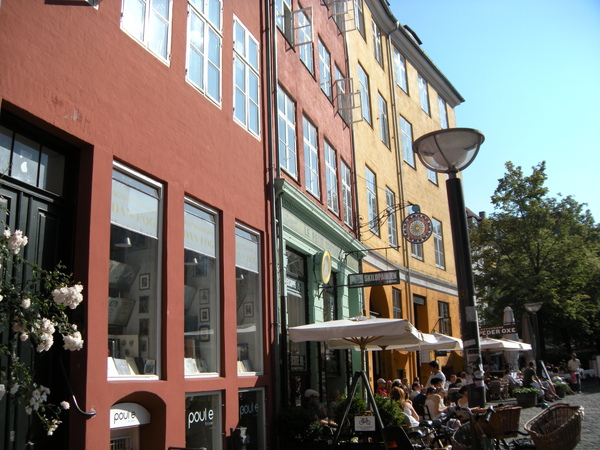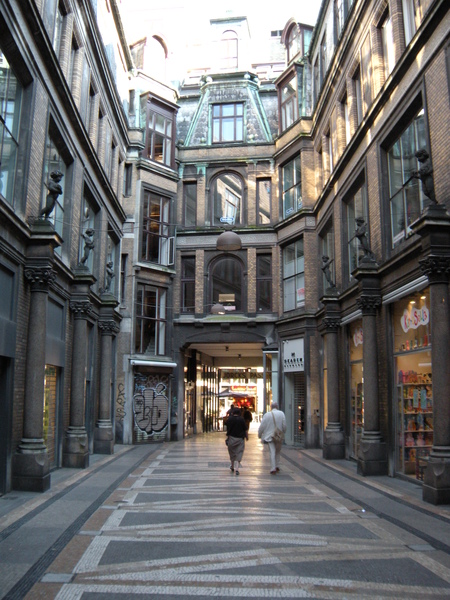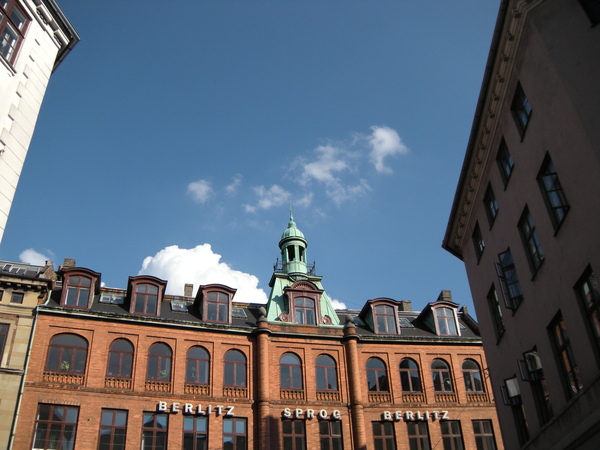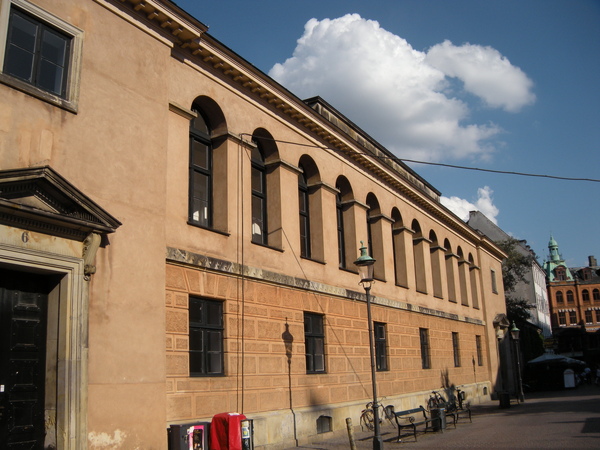 The Danish have Jazz festival at summer time. So you can occasionlly listen to Jazz musica free of charge.
Of course, you can go to the Jazz Music House. But the tickets cost about 150-300DKK.
At the corner, you can enjoy beautiful scenes, public sculpture art and great Jazz music.
The most important thing is that you don't have to pay.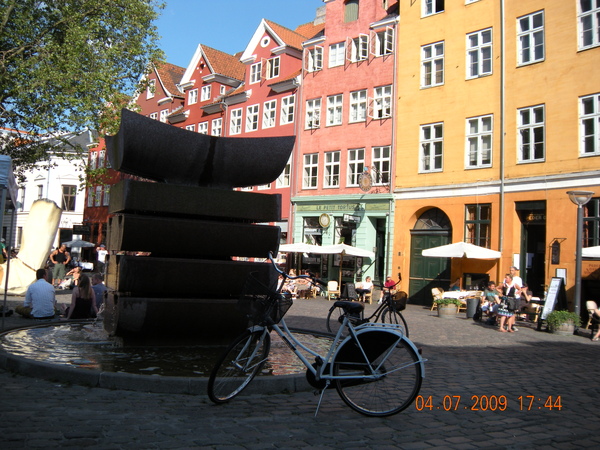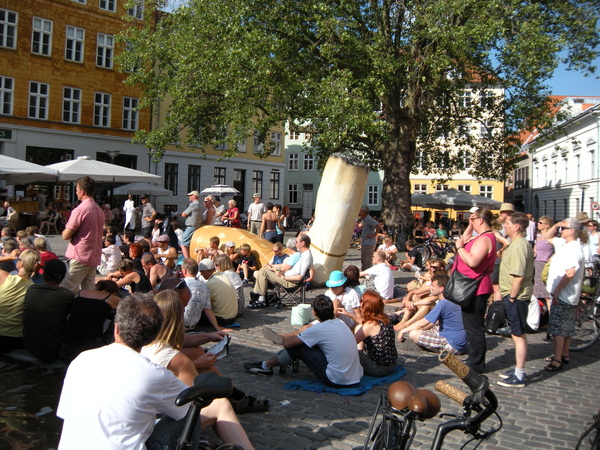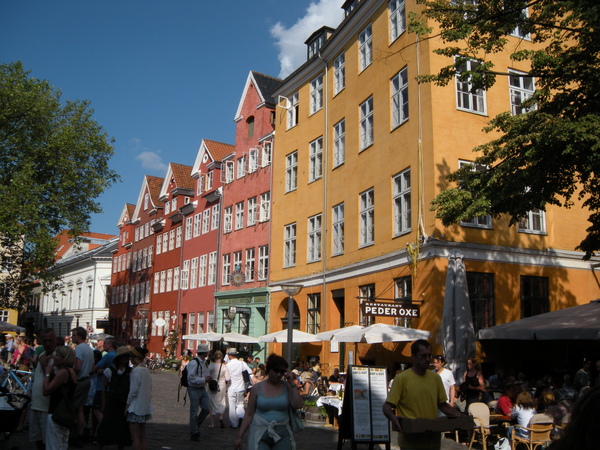 I would like to remind any tourists who are planning to travel in Denmark or Copenhagen. There is a lousy restaurent in this area. The service is poor and there is very few choice for the buffet. The name of the restaurent is Samos Restaurant. It sucks.
Tomorrow We will be in Helsingor and Kronborg, where the famous story "Hemlet" happened. No matter it's ture or not. This is the place where the Shkespeare's work developed. This place is also one of the three world culture heritage in Denmark.
See you tomorrow!